Welcome to the music of Well Strung!!! We are a four piece bluegrass band out of the Western PA region and have been playing traditional and original music since 2003. We have created four CDs of original, blazing bluegrass, all found on streaming. 
Well Strung knows how to entertain and amaze an audience. You can find us jamming at festivals, theaters, clubs, breweries, private parties, corporate events, and weddings. We have plans for ceremony, cocktail, dinner, and reception with DJ services by bassist, Jeff Scheller.
Let the power of banjo, mandolin, fiddle, guitar, and upright bass, bring the thrilling, driving power of bluegrass rhythm, and pure, mountain harmonies feed you.

Well Strung is: 
Stephanie Franzen (Violinist/Fiddler, Singer/Songwriter)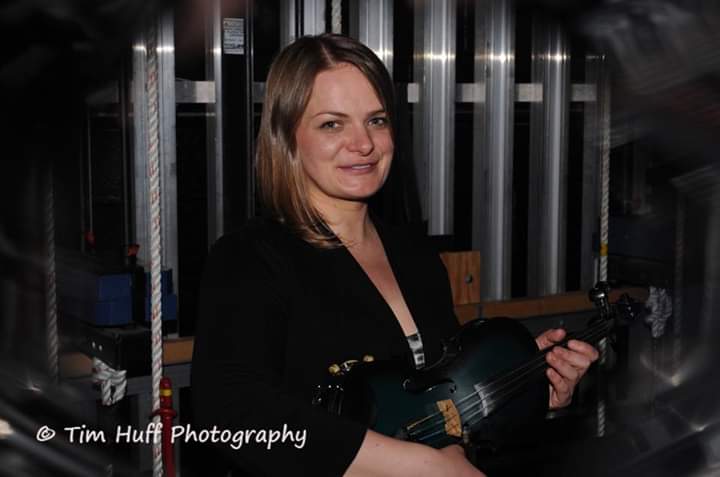 Stephanie has been performing on the violin since she was 9 years old. She grew up in Aberdeen, SD where her grandparents took her to play every Tuesday night with the Bluegrass Old Time Music Association. She also played in school orchestras and performed in many fiddle contests during her younger years. In 2012, Stephanie achieved her BA in Violin Performance Studies from Slippery Rock University. She has been a regular performer with the Butler Symphony Association since 2006. She is co-manager and violinist for "Pure Harmony Strings" a classical string duet, and also enjoys freelancing with other musicians/groups in the Greater Pittsburgh region. Her love of music lies in bluegrass but she often enjoys performing a variety of styles and genres including classical, jazz, and blues. Stephanie teaches private music lessons in her in-home studio, where she teaches a variety of ages and levels of playing. She is a proud wife and mother of 3 youngsters. Stephanie joined Well Strung in 2014 and really enjoys the high energy and musicianship of all the members.
 
Jeff Scheller (Bass, Vocals, Singer/Songwriter, Emcee)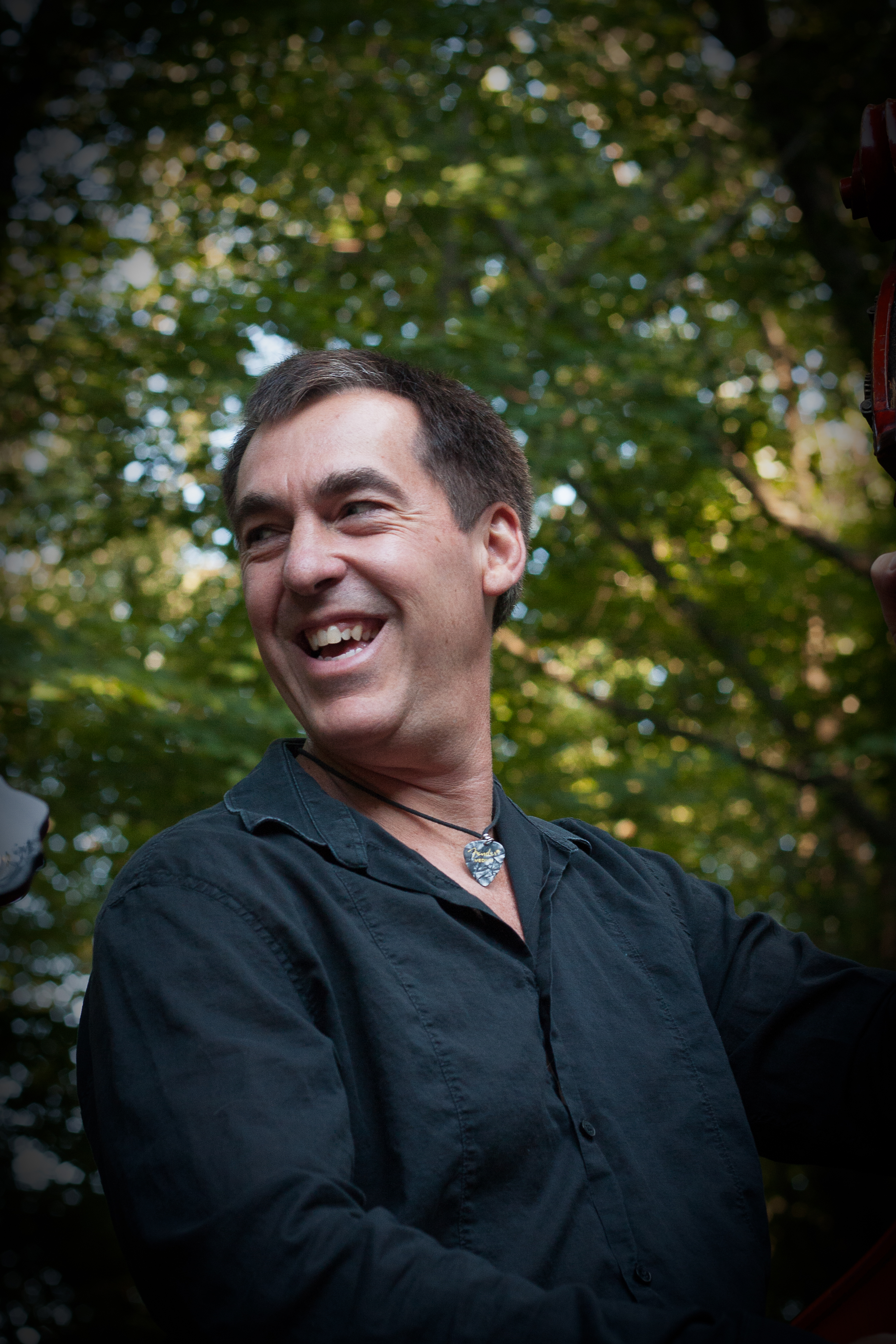 Jeff just loves to play. He's been playing electric bass in a popular country/rock band since 1986, and plays at jams any time I get a chance. The great Steve Earle brought him to a rootsy, mandolin driven sound, which led me to the New Grass Revival, and now to his love of traditional bluegrass music. Well Strung has prove to be the perfect outlet for his acoustic needs. He attempt to play all the "stringy things," but the upright bass is his true love. She's tall, curvy, long necked, has a sweet tail, and has a husky low voice that turns him on. His girl is a carved hybrid, German, Roth bass. Much to the dismay of the civilized world, he views the bass as a rhythm and lead instrument. He's downright "slaphappy" over slap style bass. He does his best to keep your head bobbin' and your butt shakin' with the bluegrass driving rhythm.
Christian James (Lead and Rhythm Guitar, Lead and Harmony Vocals)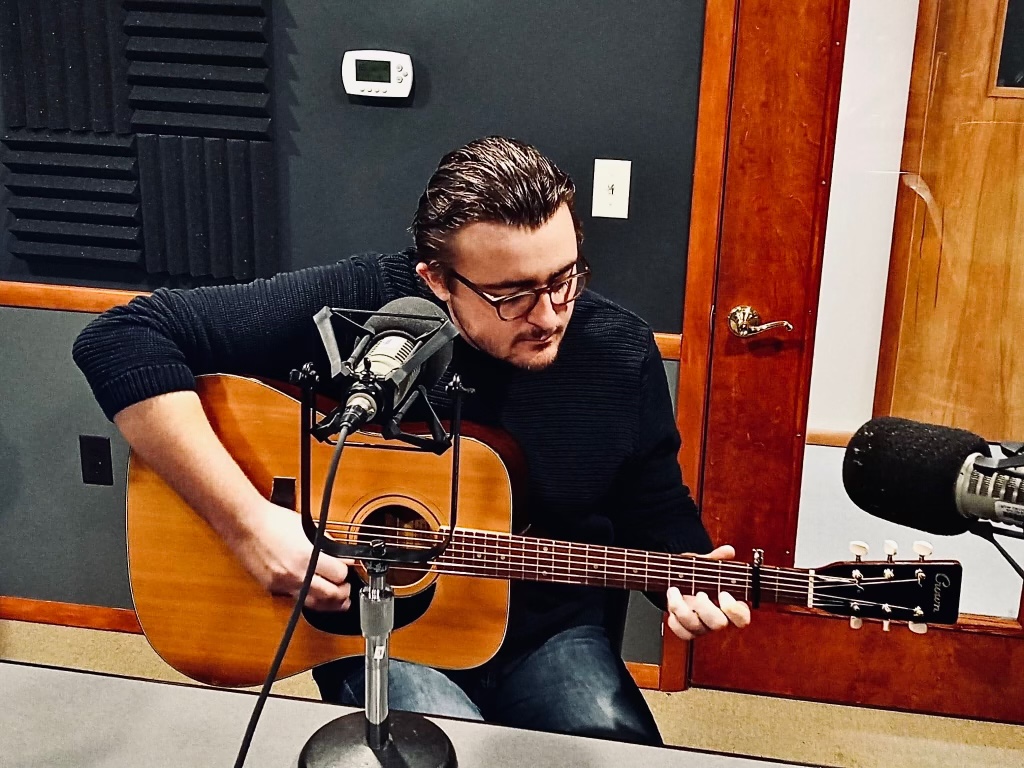 Christian is a talented multi-instrumentalist who has a passion for all things music. Self taught, and specializing in stringed instruments with a focus on bluegrass guitar, his playing is unique yet akin to the Appalachian styling. Christian has performed with musicians such as Bryan Sutton, Rhonda Vincent and The Rage, and David Grier, providing him with extensive experience with live music.
Raised in western Pennsylvania, Christian is a hospice Registered Nurse by day, and flat-picker by night. He has played live music for the last 8+ years, in many different bands and venues all over.
Dustin Terpenning (Banjo, Mandolin)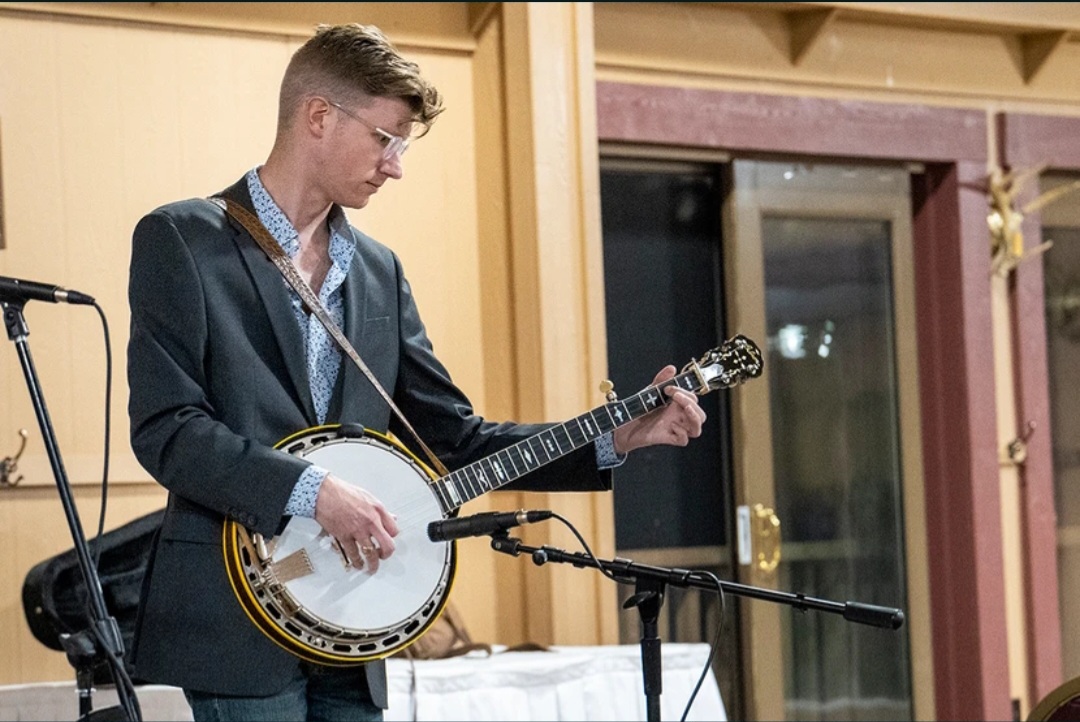 Dustin is an accomplished musician from Wintersville, Ohio. A proficient player of Earl Scruggs and J.D. Crowe style picking, he brings his own brand of driving bluegrass banjo to Well Strung. He has traveled with Melvin Goins, one of the pioneers of traditional bluegrass, and also currently plays with the West Virginia based band Crandall Creek.