Welcome to the music of Well Strung!!! We are a four-piece bluegrass band out of the Western PA region and have been playing traditional and progressive bluegrass music since June of 2004. The members of this band come from diverse backgrounds which allows them to create and cover music from different genres-all in a bluegrass style. Check the CD Tab for recordings of our music! We enjoy playing to our audience and we never fail to get them involved in our shows-it is not unusual to see the floor bouncing with dancers!

Well Strung is: 
Sam Stuckey (Guitarist, Singer/Songwriter)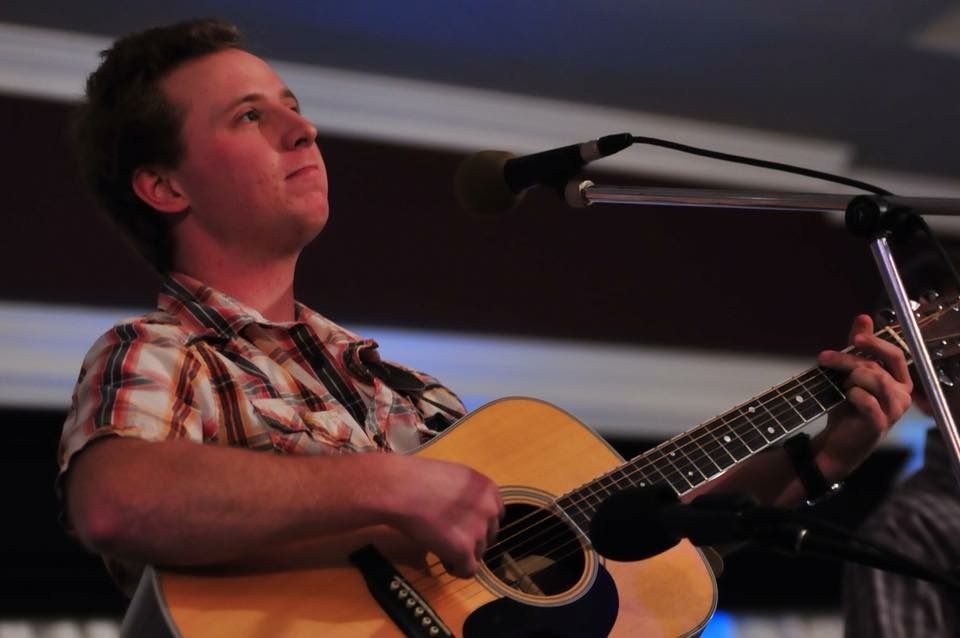 Sam Stuckey grew up playing guitar starting at the age of 13. Since that time, his influences in guitar have ranged far and wide, from modern pop tunes to the classic rock vibes of Pink Floyd and Styx, to the blues drive of Stevie Ray Vaughan and Eric Clapton, to jazz, americana, folk, and finally-bluegrass.
During high school, Sam played out for a plethora of years-everywhere from school talent shows and parties, to local bars and venues in the Butler area where he grew up. He also found himself singing with the Butler choir, which helped him produce his singing ability.

Sam attended California University of Pennsylvania and graduated May 2015 with a Bachelors in Commercial Music Technology, combining the technical aspects of recording and live sound with music performance. It was there he first embodied himself in the bluegrass genre, and began developing his fast, melodic, non-traditional sound. 

Currently, Sam is working on his songwriting style, which most closely relates to something between the classic country stylings of the early 60s and 70s, to the well carved sound of bands like Infamous Stringdusters, Greensky Bluegrass, The Punch Brothers, and everywhere in between.
Stephanie Franzen (Violinist/Fiddler, Singer/Songwriter)
Stephanie has been performing on the violin since she was 9 years old. She grew up in Aberdeen, SD where her grandparents took her to play every Tuesday night with the Bluegrass Old Time Music Association. She also played in school orchestras and performed in many fiddle contests during her younger years. In 2012, Stephanie achieved her BA in Violin Performance Studies from Slippery Rock University. She has been a regular performer with the Butler Symphony Association since 2006. She is co-manager and violinist for "Pure Harmony Strings" a classical string duet, and also enjoys freelancing with other musicians/groups in the Greater Pittsburgh region. Her love of music lies in bluegrass but she often enjoys performing a variety of styles and genres including classical, jazz, and blues. Stephanie teaches private music lessons in her in-home studio, where she teaches a variety of ages and levels of playing. She is a proud wife and mother of 3 youngsters. Stephanie joined Well Strung in 2014 and really enjoys the high energy and musicianship of all the members.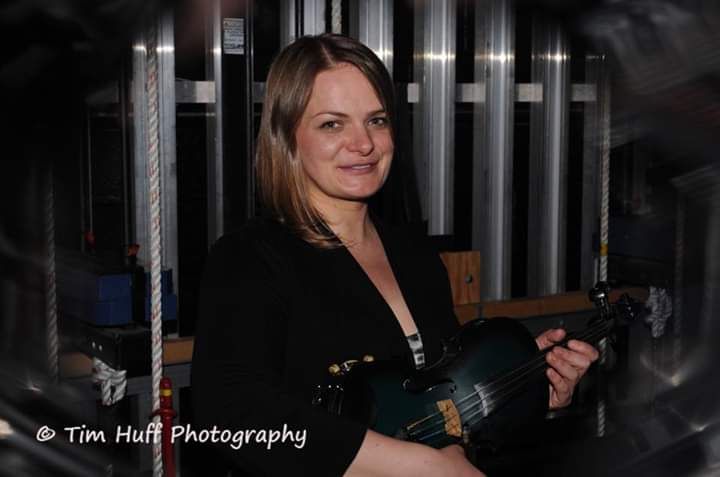 Jeff Scheller (Bass, Vocals, Singer/Songwriter, Emcee)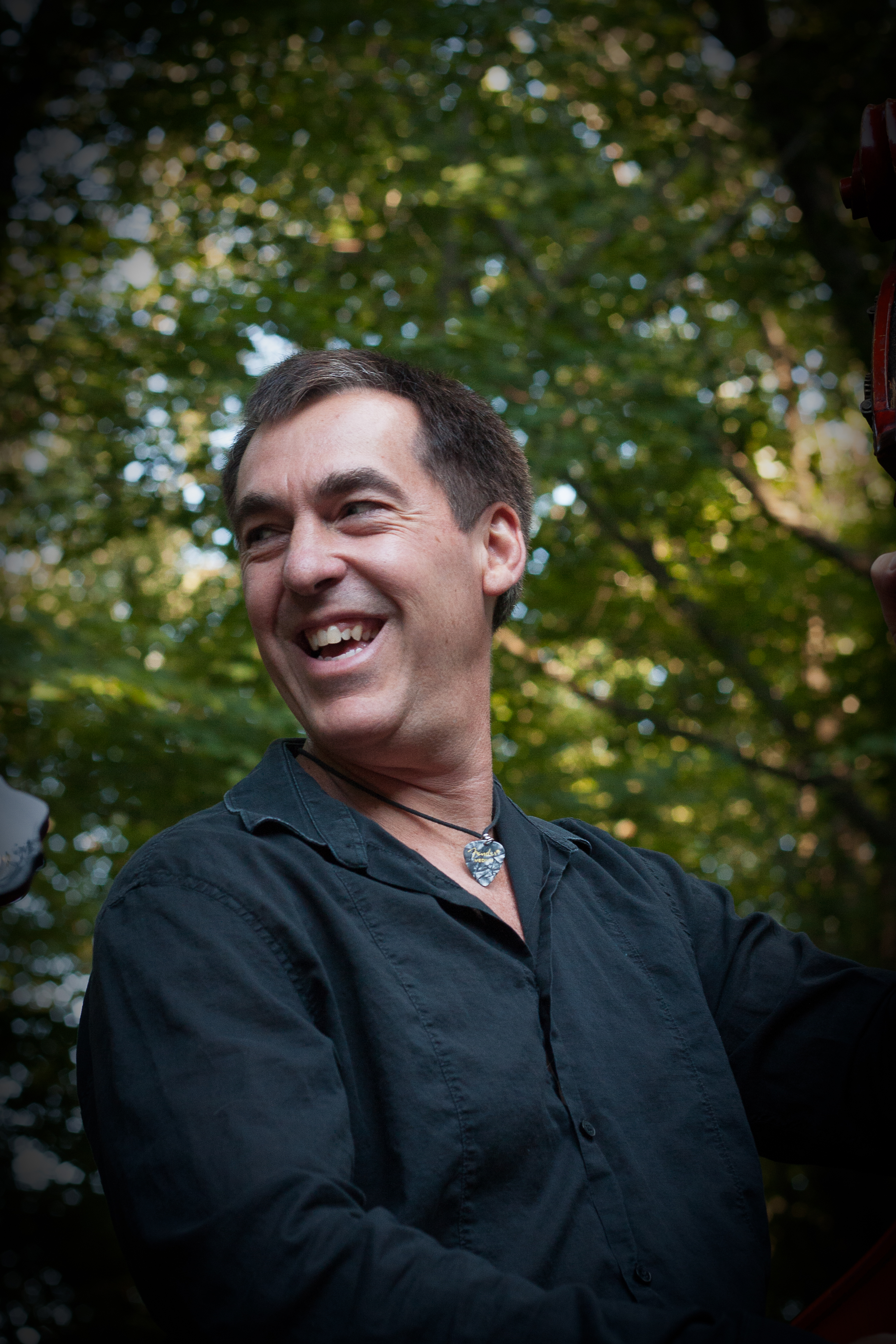 Jeff just love to play. He's been playing electric bass in a popular country/rock band since 1986, and plays at jams any time I get a chance. The great Steve Earle brought him to a rootsy, mandolin driven sound, which led me to the New Grass Revival, and now to his love of traditional bluegrass music. Well Strung has prove to be the perfect outlet for his acoustic needs. He attempt to play all the "stringy things," but the upright bass is his true love. She's tall, curvy, long necked, has a sweet tail, and has a husky low voice that turns him on. His girl is a carved hybrid, German, Roth bass. Much to the dismay of the civilized world, he views the bass as a rhythm and lead instrument. He's downright "slaphappy" over slap style bass. He does his best to keep your head bobbin' and your butt shakin' with the bluegrass driving rhythm.
Tom St. John (Banjo, Vocals, Jaw Harp, Auxiliary Noise-Makers, Singer/Songwriter)
During Tom's early years he had an obsessive-compulsive passion for skateboarding. After high school, Tom moved to Ocean City, MD where he easily landed a spot on a local skateboard team riding freestyle and streetstyle. After 4 years of competing, performing demos, and judging contests, Tom decided to return to western Pennsylvania and pursue a higher education. During this chapter in his life he had the chance to see countless concerts, and it wasn't until many a Leftover Salmon shows that Tom was taken in by bluegrass-like music. When Tom purchased his first banjo his obsession quickly turned to music. When the time approached to upgrade his instrument, he bought the parts, tools, more parts, more tools, learning materials,and built his own 5-string flathead. Tom's banjo influences are too wide spread to list, but his musical influences are generally derived from classic rock and jam bands. Tom loves playing banjo and hopes his playing will inspire 1) peace on Earth, 2) global communion, and 3) free beer for the band.